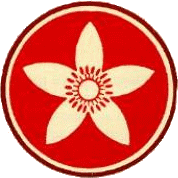 C.G. Jung Club of Orange County
Roll Away The Stone:
A Presentation of American Gospel Music
​
Presented by Mark Troedson, PhD, MFT

Sunday, 4 PM - 6 PM, December 11th, 2011
audio file available to Club members upon email request
​
Gospel music gives voice to the experience of the divine in life through song and movement. The music expresses the singer's experience of God and engages us to witness the presence of the singer's deep psychic connection to the Self. This music promotes an experience of the sacred nature of psyche and in this way the experience of gospel music resonates with our work in depth therapy. The archetypal presence manifests as the gospel singers dwell deeply in their joy, wounds, longing, and love just as in Jungian analysis we come to trust the grace of the Self as we hold our souls open and mindful of its presence.
​
As we listen to the music, we will reflect on Jung's work with the symbols such as the cross, the mother, the stone and water in their therapeutic and alchemical dimensions. In addition, we will see how the medieval practice of Lectio Divina can help us experience the sacred songs in a more deeply moving way that is grounded in the religious function of the psyche. Gathering together with these songs will open our souls to the sound of the sacred psyche and how it resonates with whatever tradition of sacred singing we might have experienced in our lives.
Mark Troedson, PhD, MFT, is a control stage candidate at the L.A. Jung Institute, and is the Clinical Director for a therapeutic charter school in Santa Clarita. He is also Associate Faculty in the MA Psychology program at Antioch University, Los Angeles. He is a graduate of Pacifica Graduate Institute's Clincal Psychology Program.