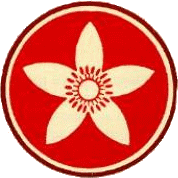 C.G. Jung Club of Orange County
The Feminine Archetype Illuminated:
An Examination of Women's Art and Writing
with
Nan Aguirre, PhD

Sunday, 4 PM - 6 PM, October 18th, 2009
(recording not available)

In this lecture, Dr. Aguirre will examine women's art and writing, and through slides and excerpts, will bring to light how the Feminine Archetype is seen today.
Women's experiences have changed. Early artists struggled under a pervasive patriarchal mantle and an overvaluing of masculine qualities, affecting their ability to authenticate their voices through their creativity – yet they transcended.
Current women artists such as Marlene Dumas, Louise Bourgeois, Georgia O'Keefe, and Agnes Pelton focus on emotional themes and motifs of personal experience and universal human conditions. Illuminating the patterns of the "female experience" can be very meaningful for contemporary women and men.
Nan Aguirre, PhD is a clinical psychologist in private practice in Long Beach and Newport Beach. Women's creativity reflecting the experiential hold a special interest. Her Jungian-focused dissertation is on the subject of the Emergence of a New Paradigm of the Feminine Archetype. She incorporates sand tray, art, and writing in her work with clients. She is an active member of the C.G. Jung Club of Orange County and a watercolorist.