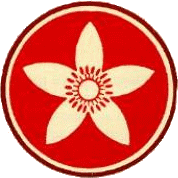 C.G. Jung Club of Orange County
34th Annual Jungian Conference
Honoring the Memory of Lehnert & Nancy Riegel

LIVING THE UNLIVED LIFE

Special Guest Speaker
Jerry M. Ruhl, PhD

Saturday, March 14th, 2009
9:30 AM ~ 5:30 PM

(this program was not recorded)
​
" Discovering a mythic pattern that feels connected to one's own life deepens one's self-understanding. This connection also helps one to comprehend how moments in life, apparently accidental, fragmentary, or tragic, belong to the greater whole. "
Excerpt: Living Your Unlived Life
by Robert A. Johnson & Jerry M. Ruhl, Ph.D.
The unlived life consists of those potential aspects of ourselves that have not adequately entered into our experience. We all carry with us a vast inventory of unlived life. No matter how full our lives are there are significant experiences that have been closed to each of us. For every thing we choose (or that has been chosen for us), something else remains unchosen. There may be the sense that we have somehow missed the mark, or failed to do something we were so sure we were supposed to do. What is this life that we find ourselves living, so different than what we envisioned?
Dr. Ruhl will explore with us this essential developmental task of the second half of life—rectifying the loss of abandoned dreams and unrealized potentials to achieve our ultimate life meaning and purpose. When brought into consciousness, unlived life can become the fuel that propels us beyond current limitations. By exploring unlived life we learn to rise above fears, regrets, and disappointments, to expand our vision beyond the narrow confines of the ego, and to embrace the full measure of our being. An enlightened vision is our most profound unlived potential, and bringing it to fruition is the worthy purpose of the second half of life.
Central to this task is the reconciliation of life's painful contradictions. Everything consciously experienced by humans is presented in pairs of opposites. Consequently, we often experience a collision of values that can be confusing, painful and far-reaching.
Spiritual teachings are sometimes interpreted as advice to let go of material things. But to advance consciousness we need to be weaned, not from material things, but from our allegiance to duality. The essence of ego-centered consciousness is to have preferences. Yet, as Jung suggests, our most powerful and meaningful psychological and spiritual growth may emerge out of events we would never choose—loss, trauma, chaos and confusion.
Drawing upon the ancient Greek myth of Castor and Pollux, the twin stars in the Gemini constellation, Dr. Ruhl will explore this timeless story as an image of the unity that exists behind every duality. And as a prototype and navigation point for the human journey, it will illuminate this essential wisdom: when we allow both sides of any issue to exist in equal dignity and worth, a synthesis is possible, bringing new insight, meaning, and contentment to our lives.
Jerry M. Ruhl, PhD is a therapist, national speaker, and internationally known author based near Dayton, Ohio. In the first half of life Jerry was a journalist, and he managed communications for two major corporations. At mid-life he realized he had climbed up the corporate ladder but it was leaning against the wrong wall. He began studying the works of Joseph Campbell and Carl Jung and earned a PhD in clinical psychology from Pacifica Graduate Institute, focusing on life-changing accidents and illness. In 1987 he met analyst Robert Johnson and a lasting friendship and professional collaboration began.
During a visit to San Diego, Jerry suggested that Robert's remarkable life would make a fascinating book. After consulting the I Ching they had a series of conversations for nearly a year. They discussed life, death, reincarnation, loneliness, and many other topics. They shared dreams, practiced active imagination together, and worked through a life review that culminated in the book Balancing Heaven and Earth. They have sustained a collaborative writing partnership since that time. Their most recent book, Living Your Unlived Life, will be for sale at this event.
Link to Jerry Rhul and Robert Johnson's website
This event is dedicated to Lehnert and Nancy Riegel who were very early members of the C.G. Jung Club of Orange County. They nurtured its growth with their selfless service and a commitment to the inner life. They continue to inspire those of us who knew and worked with them.