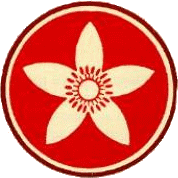 C.G. Jung Club of Orange County
The Eye of Imagination
​
Presented by
Bradley A. TePaske, PhD
​
Sunday, 4:00 PM, October 14th, 2007
This presentation will consider the contrast between the concrete facts of birth and personal biography and the archetypal perspective of the psychological life. Following a review of the fundamental dynamism of the Great Mother and Son in myth and ritual, Dr.TePaske will use Robert Stein's formulation of the essential relational dyads in the family and the "incest matrix" to elaborate Jung's psychological understanding of incest. Finally, a consideration of the gradual emergence of the "eye of imagination" will be presented.
This lecture is presented for the benefit of the Philemon Foundation whose very important work is of great concern and interest to the Jungian community. We invite all those who value the work of Jung and appreciate its importance to our personal and collective journey to join us by making a donation.
Bradley A. TePaske, PhD, is a Jungian analyst, archetypal psychologist, and accomplished graphic artist. Author of Rape and Ritual: A Psychological Study, and a scholar of Gnosticism and the Greco-Roman mystery religions, he has explored the relationship between sexuality and religion for over 25 years. He is in private practice in Los Angeles and Pacific Palisades. His new book, Sexuality and the Religious Imagination, may be pre-ordered at www.SpringJournalAndBooks.com.