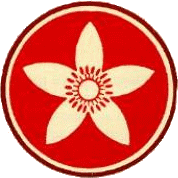 C.G. Jung Club of Orange County
Basic Jung:
Some Essentials of Analytical Psychology
​
This series of three presentations is intended to introduce basic Jungian concepts, theories and ideas, or to deepen existing knowledge. Each lecture is presented by a local Jungian analyst.
​
Sunday, April 9th, 2006, 4:00 ~ 6:00 PM
Ego & Self
Led by
Paula Smith-Marder, PhD
In Memories, Dreams, Reflections, C.G. Jung describes his work with inner images. "I began to understand that the goal of psychic development is the Self." In this presentation, we will look at Jung's view of the psyche, his discovery of the Self, and the relationship between ego and Self. Contemporary images of the Self in dreams will be explored.