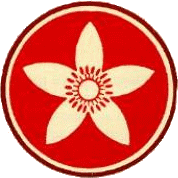 C.G. Jung Club of Orange County
Approach to the Numinous:
The Spiritual Dimension of Inner Work
​
Presented by
Bryan Wittine, Ph.D.
Friday, January 27th, 8 PM - 10 PM
Saturday, January 28th, 9 AM - 1 PM
2006
" The main interest of my work is not concerned with the treatment of neurosis, but rather with the approach to the numinous. But the fact is that the approach to the numinous is the real therapy, and inasmuch as you attain to the numinous experiences you are released from the curse of pathology. Even the very disease takes on a numinous character. "
~ C.G. Jung
What did Jung mean by this provocative statement? The frequency of numinous events reported by people doing inner work led him to believe that all people have an "authentic religious function," which guides them to develop an intensely personal spirituality and to discover a meaning for one's suffering from within their own being. What kinds of numinous events might occur by doing inner work and how might they occur? How might approaching the numinous be healing and how might it be defensive or destructive? How might numinous qualities such as love, strength, peace, compassion, and awareness, develop and transform one¹s psyche?
At this lecture and workshop, we will contemplate Jung's own thoughts on these matters, along with ideas from Jungian analysts, psychoanalysts, and a contemporary spiritual teacher, A. H. Almaas. Special attention will be given to enhancing contemplative practice as a way of deepening inner work.
Bryan Wittine, Ph.D. is a Jungian analyst in private practice in San Francisco and Mill Valley. He is an analyst member of the C.G. Jung Institute of San Francisco, lectures internationally, and writes on the intersection of spirituality and depth psychotherapy. He is Professor in the Graduate Program of Depth Psychology at Sonoma State University and teaches and supervises at the Community Institute of Psychotherapy in Marin County.