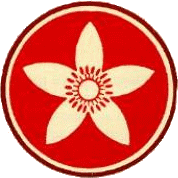 C.G. Jung Club of Orange County
Holiday Celebration

with music by
Carol Tatum

Friday, December 2nd, 2005
8:00 pm

Begin the holiday season with an evening of inspiring music by composer and harpist, Carol Tatum, followed by a psychological reflection on the life of Christ. We will also explore the Gospel of Thomas and consider this Gnostic text from a Jungian perspective. Please join us for this festive and thoughtful evening.
Appetizers and holiday fare will be served.
Carol Tatum, originally from Dallas, Texas, has been playing stringed instruments since the age of seven. She is the founding member, songwriter, arranger and producer for her group "Angels of Venice". Her compositions and arrangements have graced movie and video soundtracks as well as various CD compilations. In her spare time, Carol enjoys studying 12-13th century medieval European history. She currently makes her home in Glendale, California.
Visit Carol's websites
www.AngelsOfVenice.com and www.WeddingHarpist.com