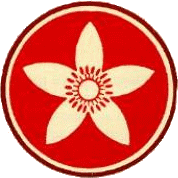 C.G. Jung Club of Orange County
Saturday Workshop
​
The Healing Power of Poetry
Presented by
Robert D. Romanyshyn, Ph.D.
Saturday, January 17, 2004, 9:00 am ~ 1:00 pm
According to Jung Psyche is image. In the soul's jouney of homecoming images are the markers that show the way and poetry is the voice of the image. This workshop explores several moments on this journey. Each moment begins with music accompanied by poetry and ends with a time for quiet meditation. At these oases each participant is encouraged to write a few lines of poetry, which express his/her experience for that part of the journey, and if they wish to share it with the group. At the end of the day another opportunity will be present for anyone who wishes to read what they have written.
The emphasis throughout is on the healing power of the soul's spontaneous call to the poetic and not on the skill or technique of the poet. Participants are asked to bring with them a poem, which has been like a companion to them along their path.
Robert D. Romanyshyn, Ph.D. is a full time faculty member at Pacifica Graduate Institute. He is the author of five books and numerous other writings, including his most recent book, Ways of the Heart: Essays toward an Imaginal Psychology. He is currently finishing a book of poems and stories entitled Dark Light: Psychologist as failed Poet. For his contributions to Jungian scholarship over the last thirty years he was elected as an associate member of The Inter-Regional Society of Jungian Analysts.