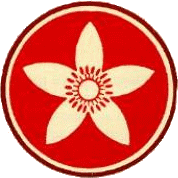 C.G. Jung Club of Orange County
Basic Jung:
Courses for Clinicians & Others
​
Presented by
Holly Fincher, Ph.D.

3 Thursdays, 7:30 pm - 9:00 pm
April 1st, April 8th and April 15th
2004

Beginning April 2004, we will periodically offer courses designed to either introduce basic Jungian concepts, or deepen existing knowledge and practice of Jungian ideas. Offered by a variety of presenters, these courses will be open to both clinicians and those interested in learning more about Jungian concepts in theory and applied practice.
This first three-part course will introduce a basic model of the psyche and will explore the elements fundamental to a clear understanding of Jung's Analytical Psychology. These elements include ego, shadow, anima/animus, archetypes, and the Self.
​
Future presenters will cover such topics as complex theory, dream interpretation, and sand tray work. For more information on the current course offered, please call (714) 964-5741 or inquire at mail@junginoc.org.
Holly Fincher, Ph.D., received her doctorate in clinical psychology from Pacifica Graduate Institute, where her degree specialized in depth psychology. That work led to extensive interest and research in Jungian literary criticism and theories of creativity. She currently serves as a board member of the C.G. Jung Club of Orange County and is in private practice as a psyche-centered psychotherapist in Orange, California.