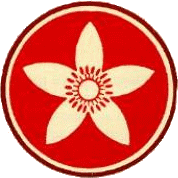 C.G. Jung Club of Orange County
The Phantom in the Mirror:
The Animus in the Feminine Psyche as portrayed in
Phantom of the Opera

by Andrew Lloyd Webber

presented by
LaRaine Kurisko, Ph.D.

Friday, May 9th, 2003, 8:00 pm

The musical, Phantom of the Opera, is the most recent in a long line of incarnations of Gaston Leroux's 1911 book by the same name. It has enjoyed unprecedented popularity since its opening in 1986. The enormous public appeal of this production, despite predominantly mediocre to outright disparaging critical reviews, leads us to wonder if its true merit lies not in its theatrical achievement, but in its archetypal truth.
In this lecture, the musical version of this century-old story will be discussed as a visionary and archetypal depiction of the feminine psyche, and the process of feminine psychological development with particular emphasis on the role of the animus. This Mercurial and Hermetic entity, the encounter with which Jung considered to be the "masterpiece" of individual development, remains an ongoing topic of controversy among Jungians. It presents itself through the vehicle of this musical as very much alive and relevant today.
Selections from the musical will be presented with handouts of the lyrics and quotations from the existing literature on animus theory. We will trace the archetypal pattern of feminine Self-realization, and how it is facilitated by the supportive and subversive influences of the animus, as we examine the storyline, lyrics, and the music of Phantom of the Opera.
LaRaine Kurisko, Ph.D., a graduate of Pacifica Graduate Institute, resides in Eden Prairie, Minnesota where she recently moved from Canada. She is actively involved in the Minnesota Jung Association as well as the Minnesota Seminar in Jungian Studies.