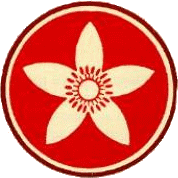 C.G. Jung Club of Orange County
28th Annual Jungian Conference
Goddesses in Older Women
​
Special Guest Speaker
Jean Shinoda Bolen, M.D.
Author of:
Goddesses in Everywoman
The Tao of Psychology
Gods in Everyman
Crossing to Avalon
Ring of Power
Close to the Bone
and The Millionth Circle
Saturday, April 7, 2001
9:30 a.m. to 4:00 p.m.
Chapman University, Argyros Forum 206
333 North Glassell, Orange, California
Preregistration recommended.
An extensive selection of books will beprovided for sale
all day courtesy of the C.G. Jung Bookstore of Los Angeles.
Dr. Bolen will be available to sign her books.
The C.G. Jung Club of Orange County is proud to present a lecture and workshop with the internationally known Jungian analyst and author, Jean Bolen, on the topic of her latest book, Goddesses in Older Women: Archetypes in Women over Fifty—How to be a Green and Juicy Crone (Harper Collins, 2001).
Dr. Bolen's newest book is the much-anticipated sequel to the best-selling perennial classic Goddesses in Everywoman. In it Dr. Bolen creates a new set of positive archetypes for women in the third phase of their lives. Jean Bolen's Goddesses in Older Women names the new energies and potentials that come into the psyche marked physiologically by menopause. As she did in Goddesses in Everywoman, Dr. Bolen introduces a set of goddess archetypes, inner sources of wisdom, humor, outrage, decisive action and compassion. As always, she emphasizes the quest for meaning and the need for a spiritual dimension in life.
​
Join us for this special all-day event which will give both men and women an opportunity to apply Dr. Bolen's insights to their own lives as well as to the lives of those close to them.
Jean Shinoda Bolen, M.D. is a Jungian analyst, psychiatrist, and internationally known lecturer and workshop leader, clinical professor of psychiatry at the University of California Medical Center in San Francisco, best-selling author, and advocate for women, women's issues and ethics in psychiatry.
​