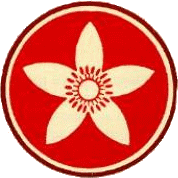 C.G. Jung Club of Orange County
27th Annual Jungian Conference
​
The Call To Create
featuring
Linda Schierse Leonard, Ph.D.
author of The Call To Create: Liberating Everyday Genius, Meeting The Madwoman, On The Way to the Wedding,
and The Wounded Woman
Saturday, April 29, 2000
8:30 a.m. to 4:00 p.m.
Chapman University, Argyros Forum 206
333 North Glassell, Orange, California
Preregistration recommended.
An extensive selection of books will be provided for sale all day courtesy of the C.G. Jung Bookstore of Los Angeles.
Dr. Leonard will be available to sign her books.
Linda Schierse Leonard, Ph.D. is a psychologist and a philosopher who trained as a Jungian analyst at the C.G. Jung Institute in Zurich and has been in practice for nearly thirty years, currently in Aspen, Colorado. She has written many books including The Wounded Woman, Meeting the Madwoman, and On The Way to the Wedding which have been translated into twelve languages.
Nature's energy renews—we can be healed by this energy; we can create because of this energy; we can be transformed by this energy; and, we can tap into this energy again and again if only we will. Nature's renewing energy is the spring from which flows Leonard's book, the address and the workshop
Linda Leonard grew up in the inner city of Philadelphia in a poor family with little access to Nature as we usually think of it. None the less, she found the solace of Nature's renewing energy in a simple tree, a blade of grass, a squirrel, neighborhood dogs, even in Dolly, the horse that drew the milk wagon to her house. Leonard's grandmother had reveled in nature as a farm girl but had never visited the Rocky Mountains she longed to see. When her grandmother read Thoreau and Emerson aloud to her, Leonard felt inspiration beyond words and her imagination began to soar.
Leonard moved as a young adult to those Rocky Mountains where, with a copy of Walden Pond, she rode out on horseback into the mountains at the end of her day as a news reporter. Wandering in the wilds she began to see many analogies between the ways of nature and the ways of creating. There she began to learn that she wrote and lived best while doing the very thing her grandmother had longed for—being with Nature. In the course of this writing and living she not only started to meet Archetypal figures like the Sower who plants seeds in the earth and in the psyche but also to respect and honor Natrue's rhythms as a model for the creative life.
Over the years Leonard realized that those same Archetypal figures rizing up from Nature were healing for her clients and students and readers—those Archetypal figures were issuing the call to create.
When we create a better life, or even just imagine it, we are much like the artists and other lovers of Nature. And, our inspiration and strength can come from the same souces—when we cultivate the helpers we have with us, whe can develop and appreciate creativity in every day life.
Morning Keynote Address
The Call To Create
Linda Schierse Leonard, Ph.D.
In the morning address Dr. Leonard will explore the hopes, visions and wisdom that foster a rich interior life and promote creativity in our lives—The Helpers. We will also look at the insecurities, doubts and obstacles that sabotage our lives—The Hinderers. There is much for us to learn here because as moderns we tend to have very little contact with the natural world, very little respect for it, and we tend to honor it only in ways that are alternately superficial and sentimental. These Helpers and Hinderers are not rare at all, they arise in our dreams and fantasies as well as in our everyday struggles.
Afternoon Workshop
In the afternoon workshop participants will have and opportunity to go inward and become better acquanted with those Archetypes we met in the morning—the Helpers such as the Sower, Adventurer, Artisan and the Lover who stand at the ready when we but welcome them. Of course, we will also have opportunity to gaze more fully upon the Hinderers such as the Cynic and its many cousins including the Tyrant, the Conformist, the Escape Artist, the Star, the Perfectionist and the Critic who so easily make themselves right at home in our minds and psyches. We will have personal opportunity to focus and engage these both privately and in groups of 8 and 10. Please bring writing paper and pencil for some writing exercises we will use to open up the creative psyche and also bring drawing paper and crayons.
Program
8:30—9:00 Registration Argyros Forum 206
9:00—9:20 Conference Opening
Welcome Frances Smith, Ph.D., Prof. Emerita
Greetings Lynne O. Scholnick, President
Introduction Valerie McIlroy, Program Chair
9:20—10:30 Keynote Address Linda Schierse Leonard, Ph.D.
10:30—10:45 Morning Break
10:45—12:00 Questions and Discussions
12:00—1:30 Lunch Break (lunch not included)
Lunch facilities available in cafeteria downstairs
1:30—2:30 Workshop
2:30—2:45 Afternoon Break
2:45—3:45 Workshop
3:45—4:00 Conference Closing
CONFERENCE FEE
(does not include lunch)
Early registration (through April 22)
Members - $45 Non-members - $55

Late registration (after April 22)
Members - $60 Non-members - $70