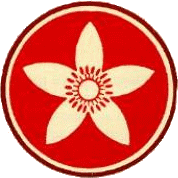 C.G. Jung Club of Orange County
Individuation & Androgyny:
Virginia Woolf's Orlando from a Jungian View

Presented by Holly Fincher, Ph.D.
November 19, 1999
Imagine what psyche could do with four hundred years and one individual who was unbound from the laws of time, gender, and scientific fact. Such would be a being whose process of individuation could produce into a fully integrated Self, that is, an androgynous Self, whose masculine and feminine principles would be wholly balanced, integrated, wed and consummated. Thus Orlando is born from the imagination of Virginia Woolf. In a tale like a dream, he lives his life across four centuries, mysteriously transforming into a woman after one hundred years or so.
Jungian literary criticism is a psychological approach to literature that helps us to better know psyche and psychological processes through the interpretation of visionary works. Using a classical Jungian model of theory, the topics of individuation and alchemy will be outlined and followed in this presentation, providing a lens through which a better understanding of both the text itself and its psychological implications can be accomplished.
Woolf's Orlando has gained attention in recent years, finding it's way into contemporary film and academic review. As a result, we find a renewed interest in this tale of mythic importance that was, when published in 1928, well ahead of its time.
Using film clips, text readings and other visual and imaginative images, this presentation will illuminate the Jungian concept of individuation. It will illustrate the surprising relationship between androgyny and wholeness as it follows Woolf's tale of her character, Orlando, across the boundaries of time and scientific reality. Ultimately, we are left with only psyche's reality and potential to contemplate.
Holly Fincher, Ph.D., received her doctorate in clinical psychology from Pacifica Graduate Institute, where her degree specialized in depth psychology. That work led to extensive interest and research in Jungian literary criticism and theories of creativity. She currently serves as a board member of the C.G. Jung Club of Orange County and is in private practice as a psyche-centered psychotherapist in Garden Grove, California.