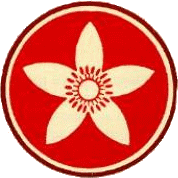 C.G. Jung Club of Orange County
UPCOMING PROGRAMS
​
Although there is no charge for our Zoom programs, pre-registration is required for all programs. You will only be able to access each Zoom program if you have registered. There is no deadline for registration.
Click on the event dates below for complete information for each program, including program registration links. We offer Continuing Education credits for each program for a small fee, requiring separate CE registration with online payment.
​
When speakers give permission, recordings are made of each program. Older programs are audio only and are found on our Soundcloud page; newer programs are videos on our YouTube channel.
After 46 years of presenting in person programs, we began presenting our programs online via Zoom free of charge in September 2020 in response to the COVID-19 pandemic. This has transformed us, allowing us to present speakers from all over the world and to expand our audience, and so we are continuing on this new path. While avoiding many of the expenses required for in-person programs, we continue to incur other organizational and program costs. Therefore, we ask those who attend our on-line programs to please consider becoming a member or making a donation so that we can continue offering our programs free of charge.
We are pleased to be able to offer a 30% discount for an important new publication from the Philemon Foundation:
Jung on Ignatius of Loyola's Spiritual Exercises: Lectures Delivered at ETH Zurich, Volume 7: 1939-1940.
Use the discount code JIL30 at this link.
Photo: "Pluto and Persephone" by Tennessee Dixon
Some programs coming later in 2024, full details coming soon:
​​​
February 18, 2024, 4-6 pm PST, Michael Gellert on his new book Legacy of Darkness and Light: Our Cultural Icons and Their God Complex

March 2024, Michaela Kopp-Marx on Patrick Roth's story "The Man at Noah's Window"

Spring 2024, Holly Fincher on The Book of Pictures by Zosimos of Panopolis