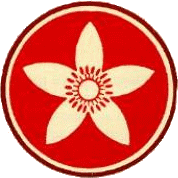 C.G. Jung Club of Orange County
UPCOMING PROGRAMS
​
Although there is no charge for our Zoom programs, pre-registration is required for all programs. You will only be able to access each Zoom program if you have registered. There is no deadline for registration.
Click on the event dates below for complete information for each program, including program registration links. We offer Continuing Education credits for each program for $15, requiring separate CE registration with online payment.
When speakers give permission, recordings are made of each program and are linked to from the program's listing on our Past Programs page.
The Club is a non-profit 501(c)(3) organization. Membership fees and donations to the Club are tax deductible to the fullest extent allowable under the law.
Due to the COVID-19 health risk, starting in September 2020 all our programs are being presented online via Zoom. Given the current uncertainty, unrest, and economic repercussions, we feel a responsibility to the Jungian community at large to offer these programs free of charge, and this is also an opportunity for the Club to enrich and expand its community. While avoiding many of the expenses required for in-person programs, we continue to incur other organizational costs. Therefore, we ask those who attend our on-line programs to please consider becoming a member or making a donation above.
We are taking July and August off. Future programs will include:
​
Sunday, September 11, 2022 - Suzanne Weiss on the Grimms' fairy tale "The Queen Bee"
Sunday, October 30, 2022 - Stephen Parker on Stones, Soul and Labyrinth
Sunday, November 20, 2022 - Michael Marsman on Hindu mythology
​
Details will be posted later in the summer.